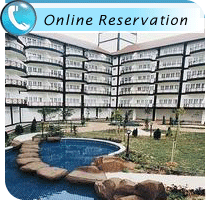 Cameron Highlands Accommodation
If you ever wish to evade jagged and hot environment of Kuala Lumpur, head towards the Cameron Highlands which is a wonderful place locate 1829 meters above the sea level. During colonial times, it was the most popular hill station in Southeast Asia because of its great climate. It is still a hot favorite destination amongst tourists. Discovered by British Surveyor William Cameron in 1885, this place got its name after him and grew as British colonial area. This all started when British realized the potential of its fertile mountain slopes for growing tea, which was a prized commodity amongst the colonies. You will also realize the same about the place while staying in a Cameron Highlands accommodation.

Cameron Highlands have plenty of resources to entertain the visitors. It proves to be fantastic place for hiking. Spending time amidst natural surrounding is never a challenge to anyone. And when they are butterflies, orchids, great scenery and tea plantations, all around, you would hardly like to leave the place. Because of the considerable height from the sea, it is amongst the best tea plantation areas in Malaysia. You can have short paved trails to small expeditions as a part of hiking. Apart from all this, you will also find a golf course and excellent accommodation facilities over there. Your Cameron Highlands accommodation nearby all such attraction adds even more flavor to your tour.



A1 Malaysia Hotels provides information on Hotels in Malaysia and online hotel booking for Malaysia hotels and budget hotels in Malaysia. You can also book a room online in Malaysia Hotels Cameron Highlands on discount and affordable rates through A1 Malaysia Hotels. We provide online hotel booking facility for Kuala Lumpur Hotels, Cameron Highlands accommodation, Langkawi Hotels, and hotels located in other parts of Malaysia.